Unless you've been living under a rock, you've heard of the new social media app that's been taking the world by storm, called TikTok. This smartphone application lets users create 15 second or 60-second videos with filters, texts, photos, duets, reactions and more.
Recently on the app, one of the viral posts that everyone seemed to be doing with the whipped coffee, or Dalgona coffee trend, where you whip together sugar, instant coffee and water to make a whipped coffee to place over your milk.
Users of the app have even taken things a step further but creating matcha whipped coffees, chocolate whipped coffee, dragonfruit whip and much more. Now, the latest creation from the original craze has landed and it is strawberry milk.
Simply take a teaspoon of strawberry milk powder, sold in grocery stores nationwide thanks to Nesquik and add it together with some heavy cream. Then whip the ingredients together (by hand if you want a workout which is a fun and exhausting part of the craze) or use a hand mixer. Then simply add the whip to the top of some milk and you're done.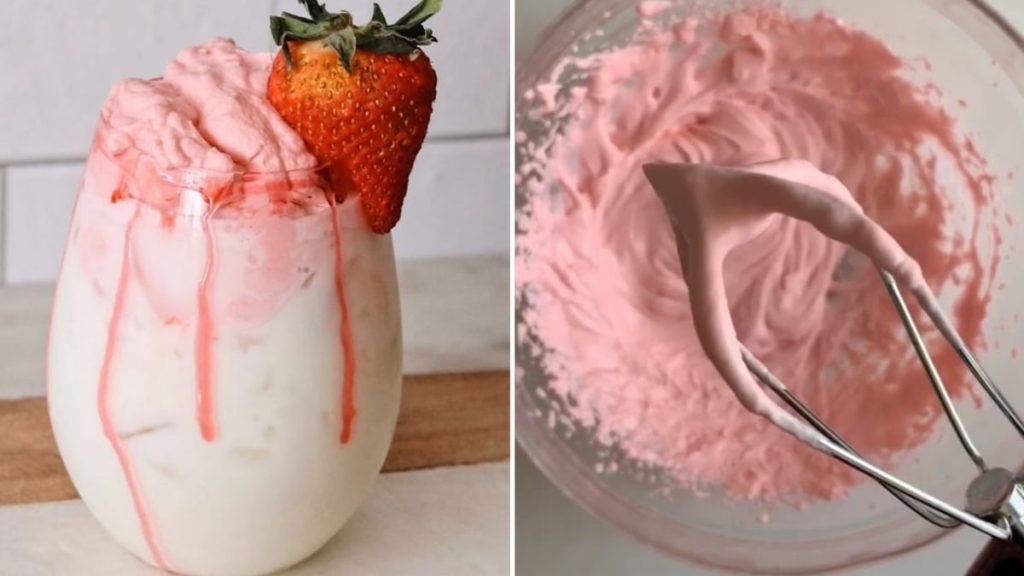 If by any chance you don't have strawberry powder in your pantry, you could always try strawberry syrup. Combine two tablespoons or strawberry powder or syrup together and then add four tablespoons of heavy whipping cream to the mixture. Mix everything together until the mixture is nice and fluffy and thick, and doesn't slide off of the spoon or whisk.
Then fill a glass of your choice with some ice, and some milk of your choice and add a good dollop of strawberry whip of top. This light pink concoction is aesthetically pleasing as it sits on top of the milk and delicious. Add as much whip as you want to the glass and enjoy.
You can even add a fresh strawberry to the top of the glass if you want as well. Now your drink is also Instagram ready, and don't forget to film the making of this pink drink from start to finish so you can also join the TikTok craze.