Since the debut of Captain America: The First Avenger way back in 2011, the titular hero's best friend had been Bucky Barnes, a fellow soldier played by Sebastian Stan. Though he was killed off in that film, it was later revealed in Captain America: The Winter Soldier (2014) that he had not only survived but was preserved by the evil organization of Hydra as a brainwashed assassin. This war of trying un-brainwash Bucky was more or less pulled off in Captain America: Civil War (2016) and by the time Avengers: Infinity War rolled around in 2018, he was a full-blown ally.
And so many wondered in Avengers: Endgame (2019) why Captain America, having saved the world and retired the title, would pass his shield onto Sam Wilson (Anthony Mackie) who had been playing the role of the hero Falcon. Aside from that being the way the title was passed down in the comics, Bucky's actor of Sebastian Stan has his own take that he divulged in an interview with THR. For one, he thinks Cap not giving him the shield was a new lease on his life.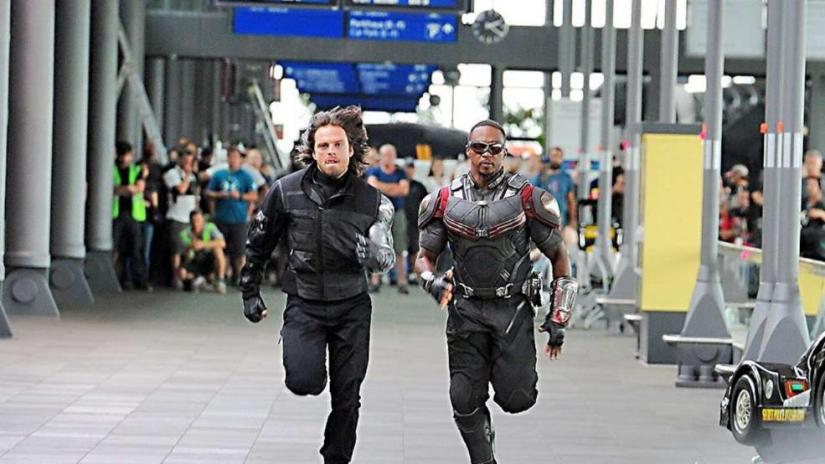 "That's where I felt like the character was at the end of Avengers: Endgame. It's also what he wanted for Steve. Like anybody that ends up traumatized by a war experience, he was affected by it for the rest of his life. So, what felt like a desire there was for a restart — for him and for Steve in a way. It didn't necessarily feel like the shield was gonna be that. Steve going back in time and saying, 'I'm gonna take something for me now. I've been here for all these guys, and I've done the best I could. I'm just a man, and I'm going to go back and try to live my life.'"
And he kept his mouth shut mildly about what this will mean for the new Marvel series Falcon and the Winter Soldier coming to Disney+ in August.
"I feel that is something that Bucky would want for his best friend, and at the same time, Steve is saying to Bucky, 'You're going to go and do that, too. I'm not going to put this thing on you. We're both going to live our lives — the lives that were actually taken from us back in the '40s when we enlisted.' So, that's where I felt they were at the end of the movie. I don't think there's a desire or any conflicted thoughts about taking on that mantle. Sam, to me, was always the clear man to take on that mantle for numerous reasons, which also comes with so much more baggage that's going to be explored in the show. I guess you'll have to tune into Disney+ to find out why. (Laughs.) At the end of Endgame, for either Steve or Bucky, it's really not about the shield."