Oreo is a globally recognized cookie brand, which features a chocolate cookie and a white vanilla creme filling side. Although the official tag line of the cookie is "America's favorite cookie," this black and white delight has become a beloved snack choice from school lunch boxes all the way to major sports teams.
Oreo is also known for it's baffling and wide variety of different cookie flavors that are available. On the other hand, the streetwear brand Supreme is also known for its limited-edition releases or products, so it should come as no surprise that these two brands decided to work together.
Oreo and Supreme recently dropped a partnership to come out with a red-colored Oreo cookie, of course, for a limited time. These new Oreos will actually have a red-colored chocolate cookie, with the Supreme logo branded on both sides instead of the Oreo logo, and vanilla creme in the middle.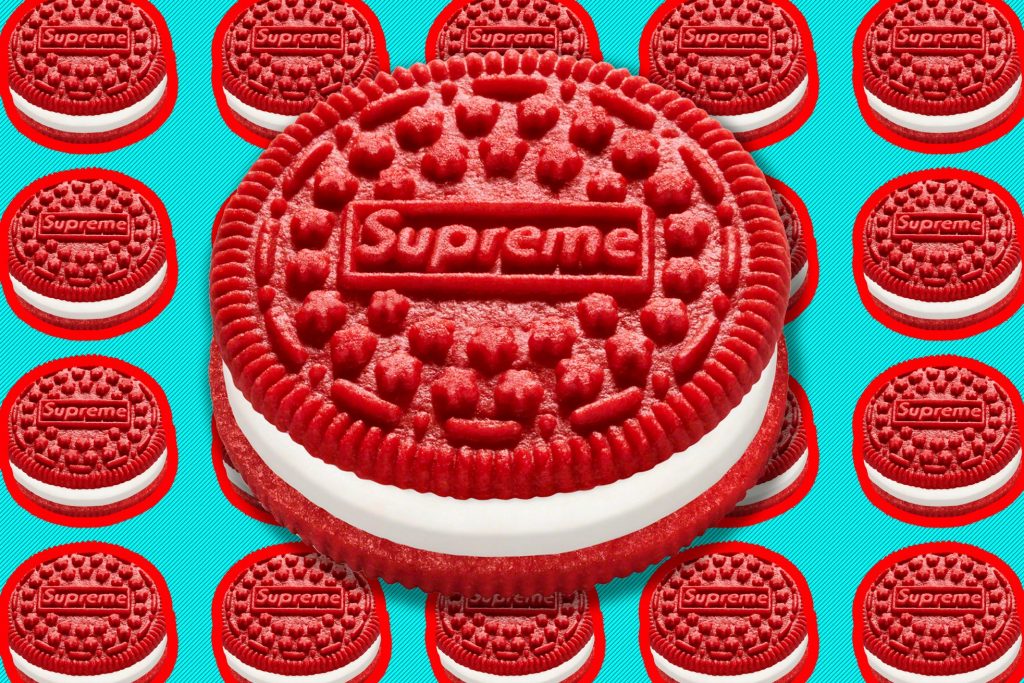 These Supreme Oreos will only be available for a limited time, although that limited time has not yet been announced. The red Supreme Oreos will be available in small packs of just three cookies, although they will be Double Stuf Oreos. The entire pack will cost the customer eight dollars.
These cookies will first be available online only starting February 20th, although a wide in-store release is scheduled for February 27th. Interestingly, this is not the only red cookie that the brand is releasing this year. The company is also set to release a red, white, and blue cookie for the upcoming Tokyo Olympics this summer.
The collaboration between Oreo and Supreme also nearly leaked last summer, when images of the Red Supreme cookie made its way online, although social media basically brushed it off as some photoshop and a prank due to a lack of Oreo packaging.