With the outbreak of the coronavirus, officially dubbed COVID-19, both the World Health Organization (WHO) and the Centers for Disease Control (CDC) are strongly advising citizens the world over to wear some form of a face mask or covering when they are outside their homes, in addition to the mandatory social distancing.
As fate would have it, Marvel Comic's own fan-favorite web-slinger, Spider-Man, made a comment in a recent issue of his comic book series that he was already prepared to help citizens during the COVID-19 pandemic. 
He made note that he was already donning a full face mask as well as gloves, and as such, made the task of aiding those needing groceries that much easier.
However, there are those fans that feel that Spideys ally, who also has spider-powers of her own, Silk, may outdo him for the job of poster child.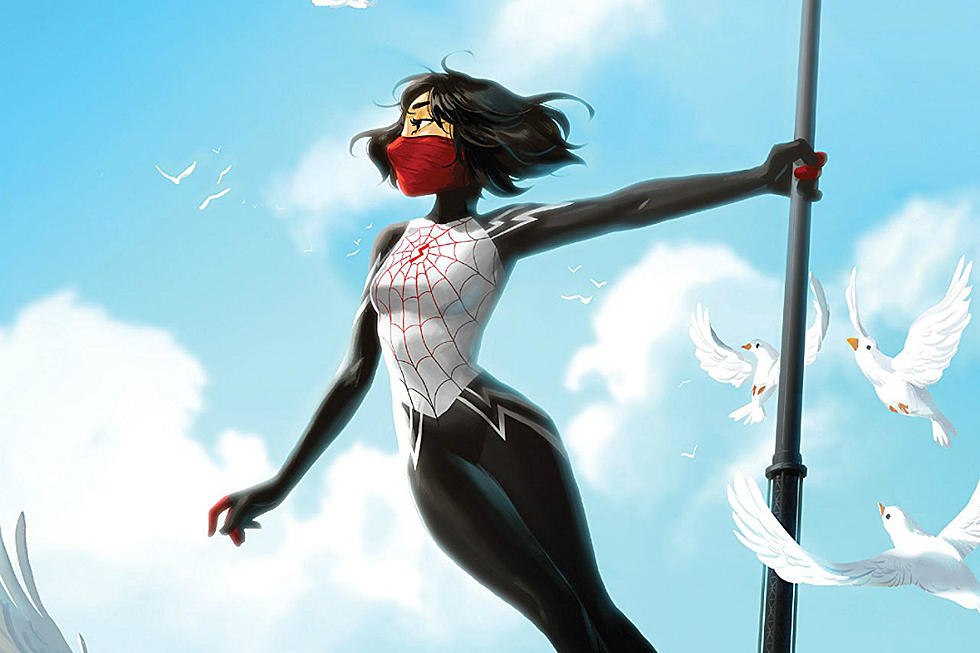 Quite simply, the masks that Silk wears are not to protect those that are around her but are her disguise—while at the same time offering a sense of protection as well. 
Unlike her fellow characters in the Spidey-verse created by Marvel Studios, Silk chooses not to don a full head mask, or even hide her eyes like Spider-Man and the rest of his allies. 
Silk has chosen to create her own costume through the spinning of her webs, and this way only masks the lower part of her face.
AS it turns out, Silk has been in line with both CDC and WHO regulations before COVID-19 even came into existence. 
Marvel, if they decided to, could point to Silk for the importance of making sure that citizens wear masks in the effort to keep from spreading the coronavirus. 
Not only is Silk both attractive and mysterious, but with her wearing a mask she is also most fashionable as well.