IKEA is known worldwide as a furniture and home goods store with do-it-yourself furniture options that people enjoy building together. People enjoy the ability to visit an IKEA location, walk around the store and see everything that is for sale set up in showroom style settings, so you can see how the products would fit in your home.
Then customers get to walk through aisles and rooms filled with products to try, pick out and pick up for their homes on the way to the checkout. Each store is inside of a warehouse and every trip to IKEA is an adventure. Another thing about IKEA is the food court, where customers can grab some food, including the famous Swedish meatballs.
IKEA is a Swedish company, and they offer a wide variety of food options, but they are known for their meatballs. People even visit just so that they can go to the food court and get meatballs. Now, IKEA is the latest company to release its recipe online, for customers to make them and enjoy meatballs at home.
Here are the ingredients that you will need:
For the meatballs:
500g ground beef
250g ground pork
1 onion, finely chopped
1 clove garlic, crushed
100g bread crumbs
1 egg
5 tablespoons whole milk
Generous salt and pepper
For the cream sauce:
Dash of oil
40g butter
40g plain flour
150mL vegetable stock
150mL beef stock
150mL thick double cream
2 teaspoons soy sauce
1 teaspoon Dijon mustard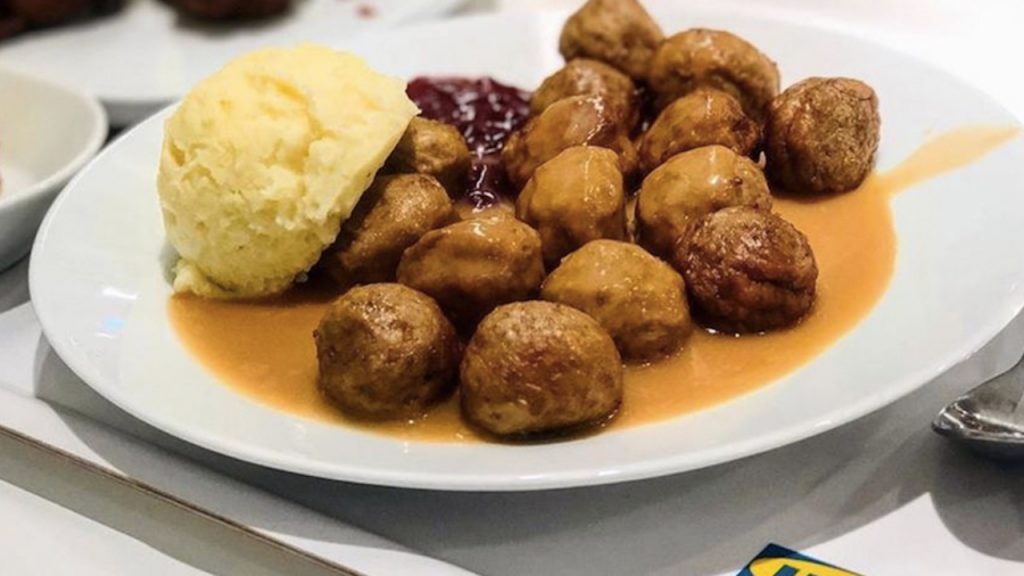 Here are the steps to make the recipe:
1: Make the meatballs
In a large bowl, combine ground beef and pork, using your fingers to break up any lumps. Mix in finely chopped onion, garlic, bread crumbs and egg. Add milk and season well with salt and pepper.
2: Shape the meatballs
Shape mixture into small, round balls. Place on a clean plate, cover, and store in the fridge for two hours (this will help them hold their shape while cooking).
3: Fry the meatballs
In a frying pan, heat oil on medium heat. When hot, gently add meatballs and brown on all sides. Then, after the meatballs are browned, add to an ovenproof dish and cover. Place in a hot oven and cook for another 30 minutes.
4: Make the cream sauce
Melt butter in a pan. Whisk in plain flour and stir for two minutes. Add vegetable stock and beef stock and continue to stir. Add double cream, soy sauce, and Dijon mustard. Bring it to simmer and allow the sauce to thicken.