When the COVID-19 pandemic brought with it orders for staying at home, J.K. Rowling launched the Harry Potter at Home, a site dedicated to providing fun activities related to Harry Potter at home. This included such resources as activities, games, and versions of the books available to read for free. Now Harry Potter at Home goes one step further in its commitment to keeping kids entertained at home, with the one and only Harry Potter himself.
Daniel Radcliffe, the actor that had played the character of Harry Potter for a full decade of movies, can now be found reading Harry Potter and the Sorcerer's Stone on Harry Potter at Home. Though he only reads the first chapter of the book and then passes it off to other readers, it's quite the treat to see Radcliffe reading the story that led to his iconography as a star wizard. Other readers will include Stephen Fry, David Beckham, Dakota Fanning, Claudia Kim, Noma Dumezweni, and Fantastic Beasts and Where to Find Them star Eddie Redmayne.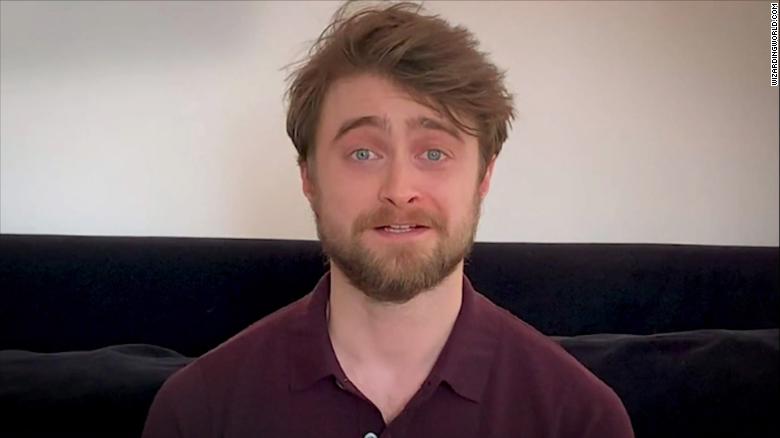 You can check out the first reading over on the website.
Harry Potter At Home is the Wizarding World's way of bringing Hogwarts closer to you, as we all continue to stay at home and keep safe. For parents looking for new magical ways to entertain their children during this time, we launched the Harry Potter At Home hub full of quizzes, puzzles, fun videos and features, along with contributions from our friends, UK and US Harry Potter publishers, Bloomsbury and Scholastic, alongside assistance from Warner Bros., Audible and our many library partners. To learn more about everything Harry Potter At Home has to offer, our handy round-up should help!a Dumezweni, and Fantastic Beasts and Where to Find Them star Eddie Redmayne