Another day, another new recipe to try. Disney has been on a roll with releasing the recipes to Disney Park favorites like Dole whip, grilled cheese and other favorites. Now, Pixar is jumping into the mix, by releasing a recipe from a beloved animated film.
This recipe is also available at Pixar Pier in Disney's California Adventure. There is a chocolate chip cookie recipe in the film "The Incredibles," called Jack-Jack's Num Num cookies, which are the cookies Jack-Jack loves to consume in the film.
Baby Jack-Jack consumes these cookies at lightning-fast speeds in the film, and they are filled with big hunks of chocolate. Making them at home is simple as well, as this recipe only requires about nine ingredients. These ingredients are eggs, flour, butter, chocolate chips, brown sugar, granulated sugar, baking soda, vanilla extract, and salt.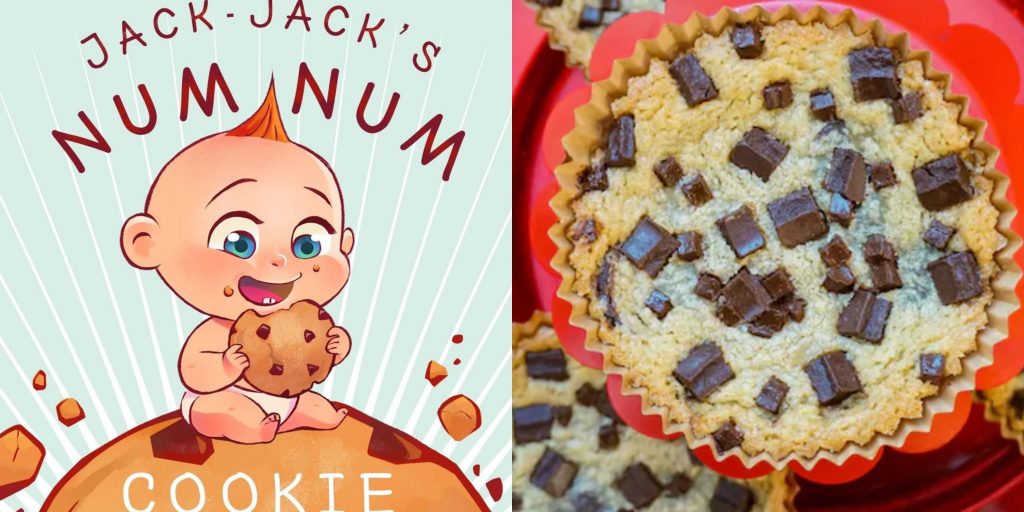 Here are the ingredients you need for the Num Num cookies:
1 cup butter (2 sticks)
1 1/4 cups brown sugar
1/4 cup granulated sugar
1 egg
1 egg yolk
1 teaspoon sea salt
1 teaspoon vanilla extract
1 teaspoon baking soda
1 cup chocolate chips
2 1/4 cups flour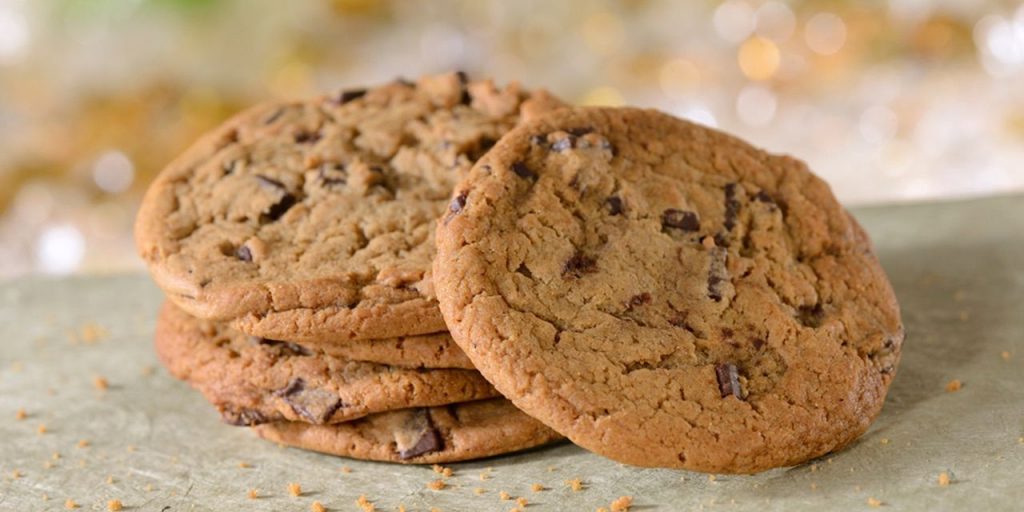 Here is the instructions for making the cookies:
Brown butter and let it cool until it begin to solidify. In order to brown the butter, melt it in a small pot over medium heat. Once melted, reduce heat to medium-low and continue cooking, watching closely and stirring occasionally. Butter will simmer and start to turn golden. Once simmering stops and butter is golden and smells nutty, remove from heat, about 5 minutes. 
Cream butter sugars and salt in a mixing bowl until light and fluffy.
Mix in whole egg, egg yolk, and vanilla.
Combine dry ingredients and mix into the batter. 
Add chocolate chips.
Scoop into balls and chill thoroughly, at least an hour, preferably overnight. 
Bake at 350 for seven to 10 minutes until golden brown on edges but still soft in the center.